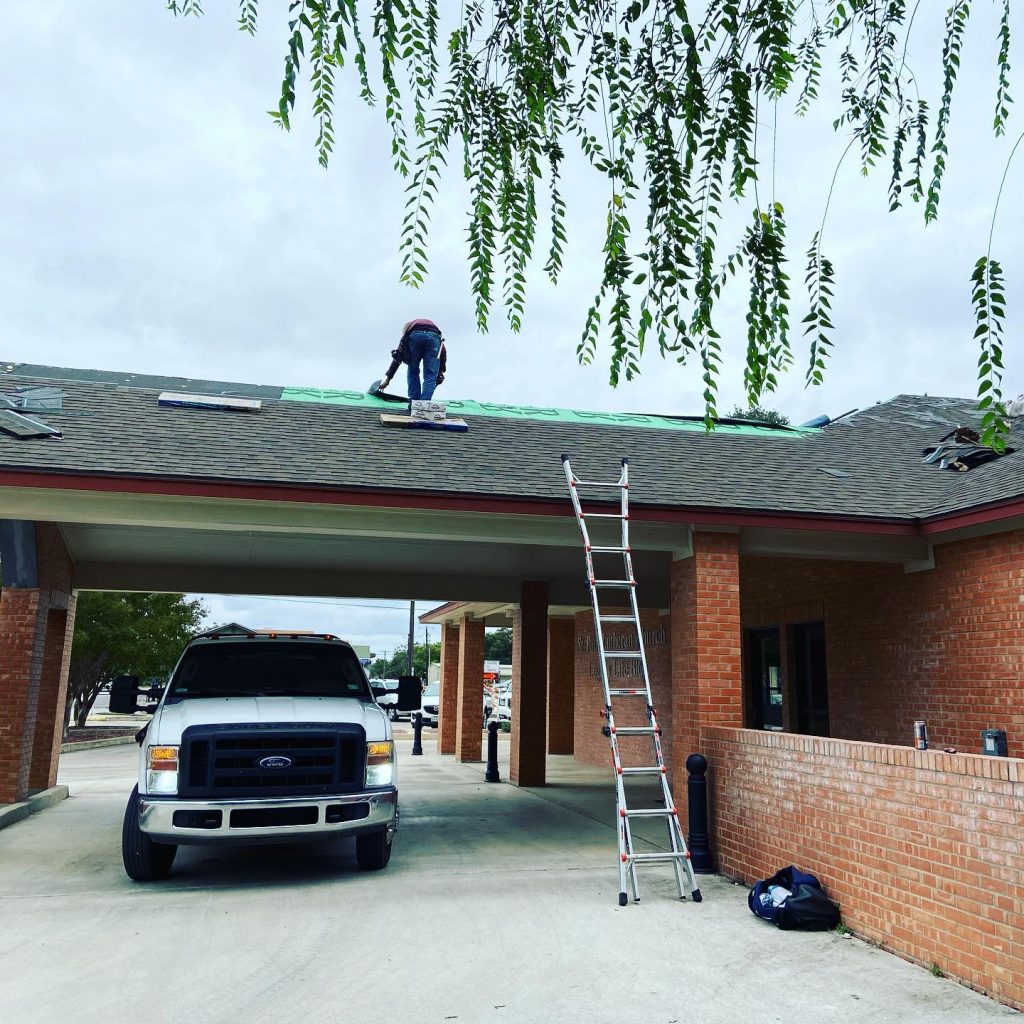 Pearland Roofing Company is your trusted source for all your roof replacement needs. Our team of experts can assist you both residential and commercial roof replacements. We are a full-service roofing company and have the knowledge and experience to offer the best roof replacements backed by. Our roofing experts will visit your home and provide a free estimate. They'll also help you choose the right roofing solution for you.
Restore Your Homes Roof To Like New Condition
Your roof can be damaged by severe weather, flying debris and hail, trees, or other issues that are common in the South Texas Region. You can also see the effects of aging and exposure. It's time to replace your roof. Once a member of our team has completed a thorough roof inspection and provided you with a free estimate, we'll discuss the entire process with you. Our roofers will remove any old or damaged roofing materials. Then, they will install a new roof using the best materials available.
Our roofing crews know that life is not always easy when you need a roof replacement. We will work efficiently and professionally to make sure there are no disruptions in your day. We guarantee that your roofing job will be done correctly the first time, and last for many years. We have a variety of commercial and residential roofing options and can help you choose the right look and style for your home.
Professional Roof Replacement – Get the Roof You Deserve
Our Pearland Roofers team is one of the best in the business and provides unrivaled professionalism to every client. We can help protect your investment in your commercial or residential property by providing a healthy roof that will endure for many years.
Pearland Roofing Company is available to assist you with a free evaluation and estimate for your roof replacement.
Here are some signs you may need a roof replacement
You're here to find out if your house needs a new roof. Although a professional roofer will be needed to inspect your roof and make the final decision, it is possible to organize your roof replacement by knowing what to look for.
Sometimes a roof that appears old can actually be fine. However, this depends on many factors, including when it was installed, what type of roof tile is used, and how much rain the roof experiences. If you don't address a problem with your roof, you may end up with bigger problems, such as damage to your home.
Shingles that are cracked or damaged
Cracked or damaged shingles are the most common indicator that your roof is in need of repair or replacement. Shingles are your roof's primary protection against the elements. If you have missing or damaged shingles, your roof won't be able to protect itself from the harsh weather conditions. Rain and other precipitation can get into small cracks and crevices in your roof, and cause water to seep into the structure below. A significant number of missing or damaged shingles could mean that your Austin home needs a new roof.
Your Roof Has Reached The End Of Its Life
Many people believe that a roof will last forever. However, many roofs are only designed to last for a few decades. Storms and other severe weather can also reduce their lifespan. Poor ventilation or other poor design choices can reduce the lifespan of your roof. However, even with the best-designed roofs, will eventually need to be replaced. A roof that is old and decayed is often a safety concern. The damage could be severe enough to cause collapse. You run the risk of significant damage to your roof or even its total collapse if you don't take it down quickly. This is not something you want to do.
Your Neighbors are Replacing Their Roofs
Most roofs in a neighborhood are constructed with the same roofing tiles. This means that it is common for many roofs to need replacement in the same area at the same time. Your roof is likely to be affected by the same weather as others in your area. This means that if there is a storm, your roof may need to be replaced as well.
Visible Dark Streaks and Moss
Dark streaks and mossy areas on your roof are another sign that it may be time to replace your roof. Airborne algae can cause dark streaks on your roof and could potentially damage them. It's possible to get moss in areas where there is less sun, such as overhangs, during wetter seasons. Moss is not only a cosmetic problem, it can also cause damage to your tiles. While you may not require a new roof in Austin, your roof might be worth some maintenance.
If you think your home is in need of quality roof repair contact us today!